National High School
Mock Trial Championship
2015 National Championship
The Carolina Center for Civic Education is busy making final preparations for the 2015 National Championship, which will be held May 14-16, 2015, in Raleigh, North Carolina.  You can find more information about the 2015 National Championship in the December 2014 edition of the Mock Trial Matters newsletter or by visiting the 2015 National Championship website.
2014 National Championship 
Congratulations to Seattle Preparatory School (Washington), the 2014 National Champion, and to North Myrtle Beach High School (South Carolina), the 2014 National Runner-Up!  We also congratulate the other top 10 teams and the students recognized as Outstanding Attorneys and Outstanding Witnesses at the 2014 National Championship.  Moanalua High School (Hawaii) was the inaugural recipient of the Larry Bakko Professionalism and Civility Award.  Finally, we thank our Wisconsin hosts for their wonderful hospitality and an outstanding National Championship!  You can see photos from the 2014 National Championship here.  You can purchase a DVD of the Championship Round here.
Click here for the complete rankings (corrected) from the 2014 National Championship.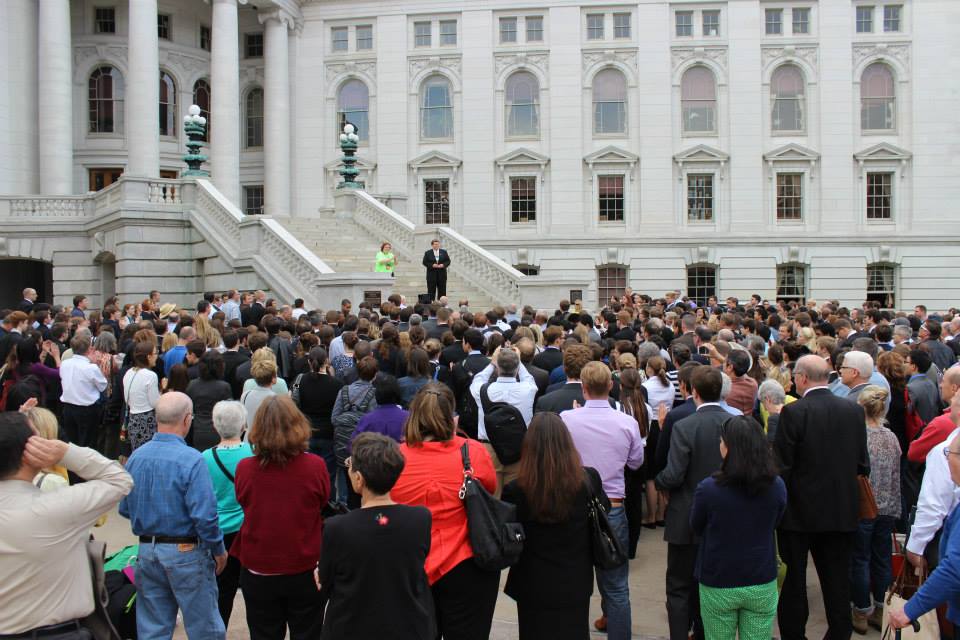 Announcement of the 2014 National Championship finalists:  Washington and South Carolina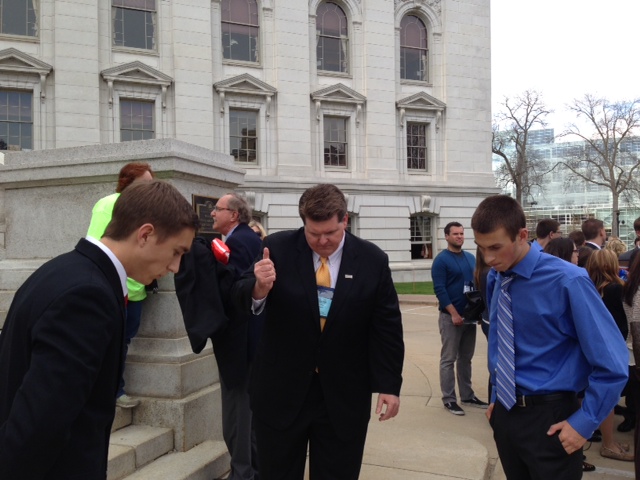 The coin toss that determined Washington would represent the plaintiff, and South Carolina would represent the defense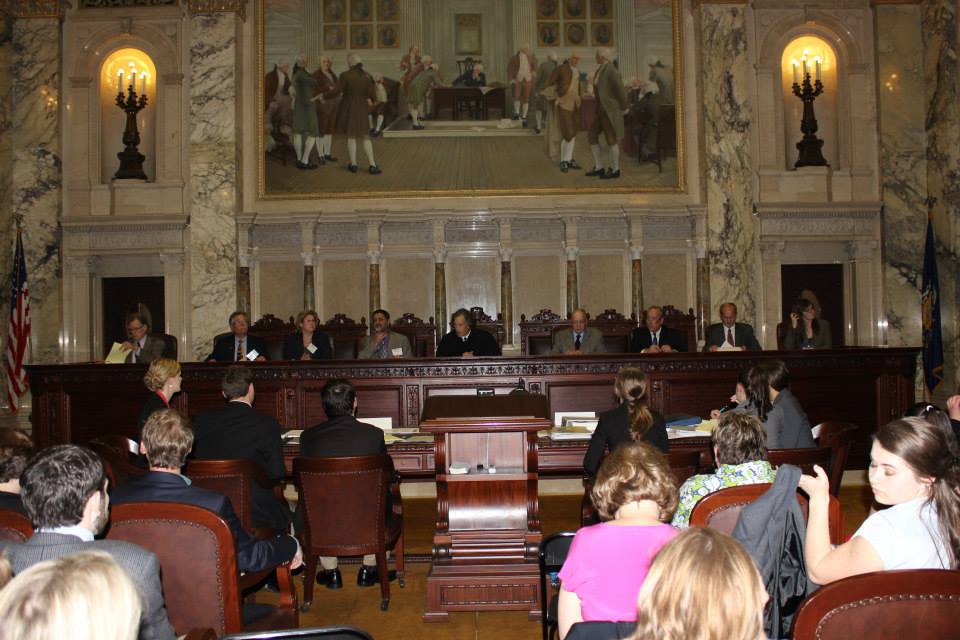 Washington and South Carolina face off in the 2014 National Championship in the Supreme Court Room in the Wisconsin State Capitol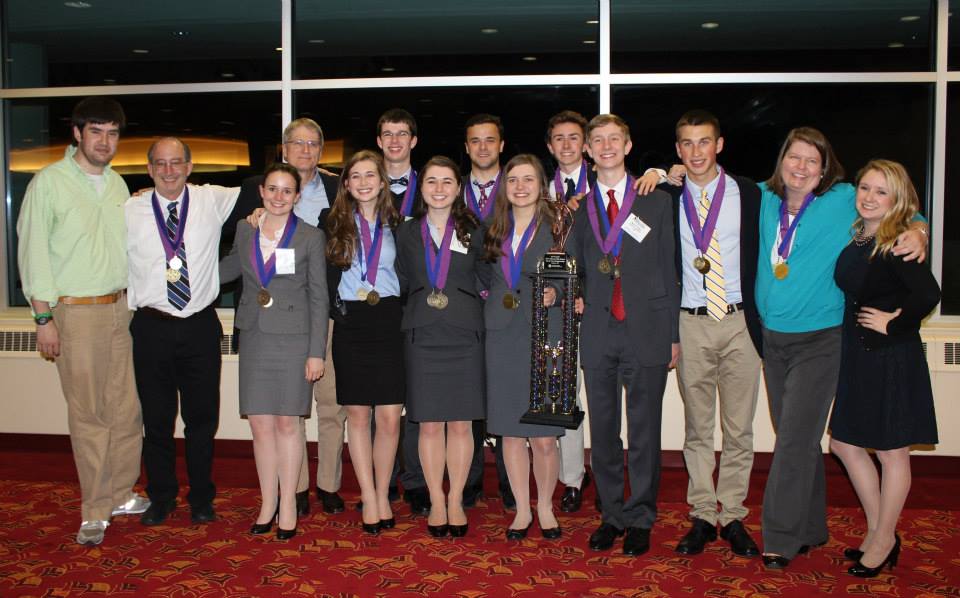 2014 National Champion:  Seattle Preparatory School, Washington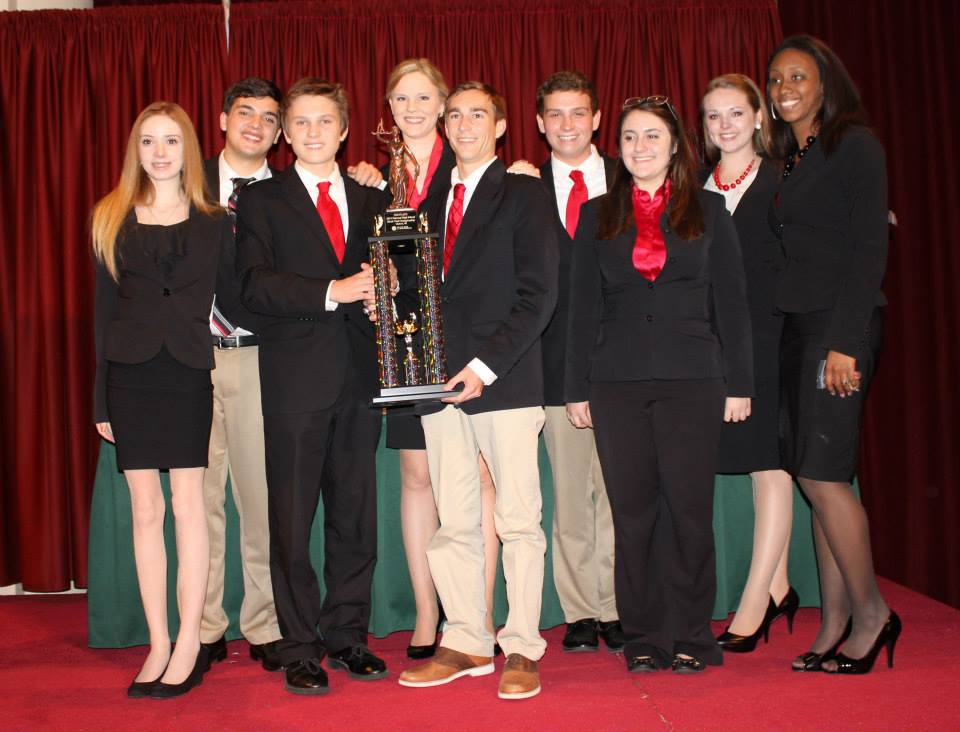 2014 National Runner-Up:  North Myrtle Beach High School, South Carolina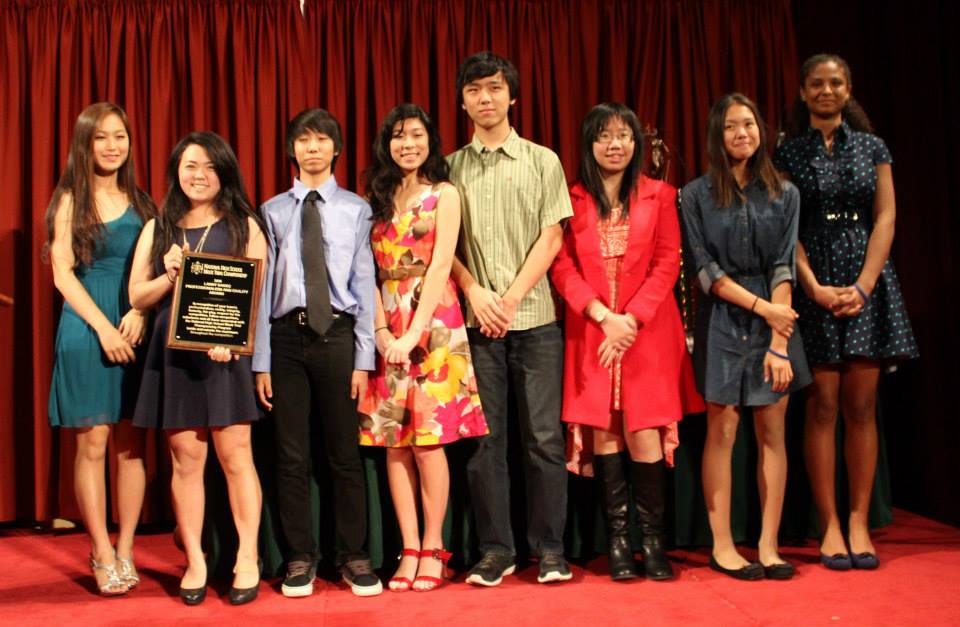 2014 Larry Bakko Professionalism and Civility Award Winner:  Moanalua High School, Hawaii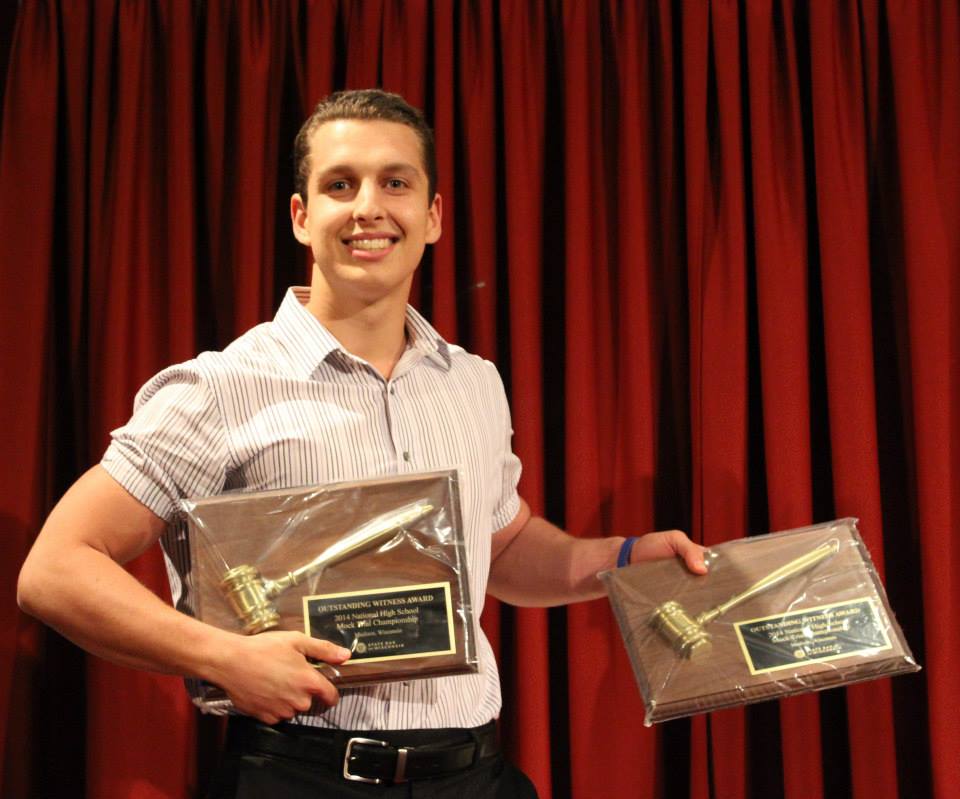 2014 Outstanding Attorney and Outstanding Witness Award Winner:  Mack Andrews, University High School, Arizona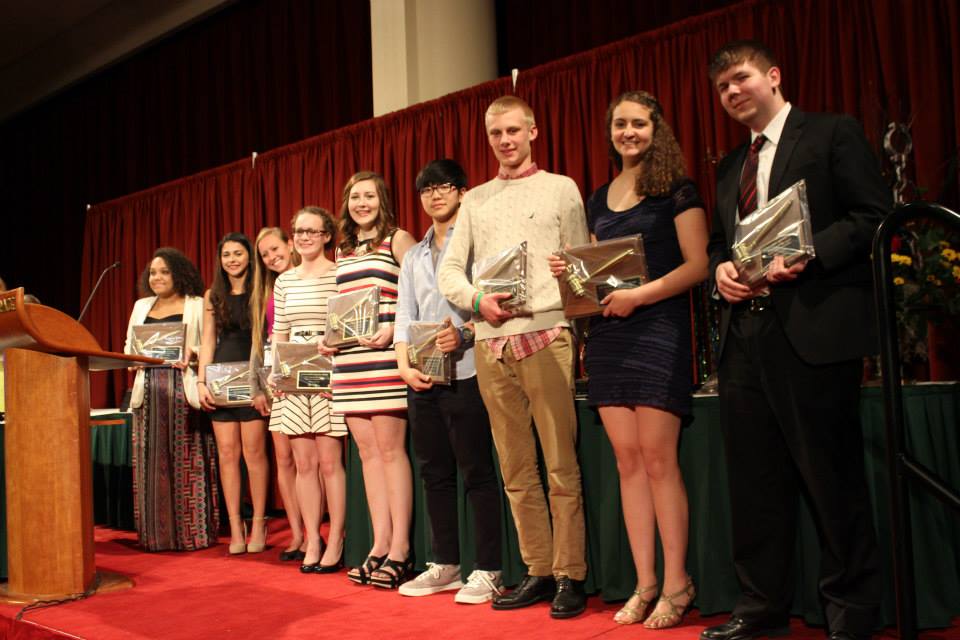 2014 Outstanding Witness Award Winners (not in order): Mara Tazartus, Delaware; Nathan Jensen, Nebraska; Avery Farmer, Michigan; Min Woo Chang, South Korea; Christina McClaughlin, Alabama; Destinie Smith, Texas; Abby Schueler, Kentucky; McKenzie Bressie, California; Annaliese Segarra, Connecticut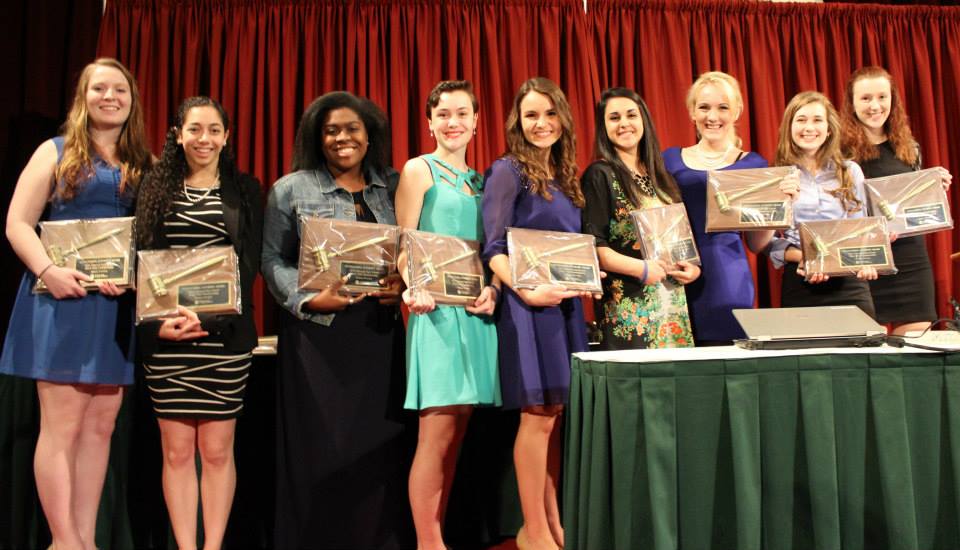 2014 Outstanding Attorney Award Winners (not in order):  Julia Crain, Delaware; Brianna Desa, Nebraska; Rachel Cline, North Carolina; Eve Kausch, Michigan; Deanna Lee, New Jersey; Sydney Franklin, Texas; Hannah Burdette, Arkansas; Molly Stewart, Connecticut; Elizabeth Shields, Washington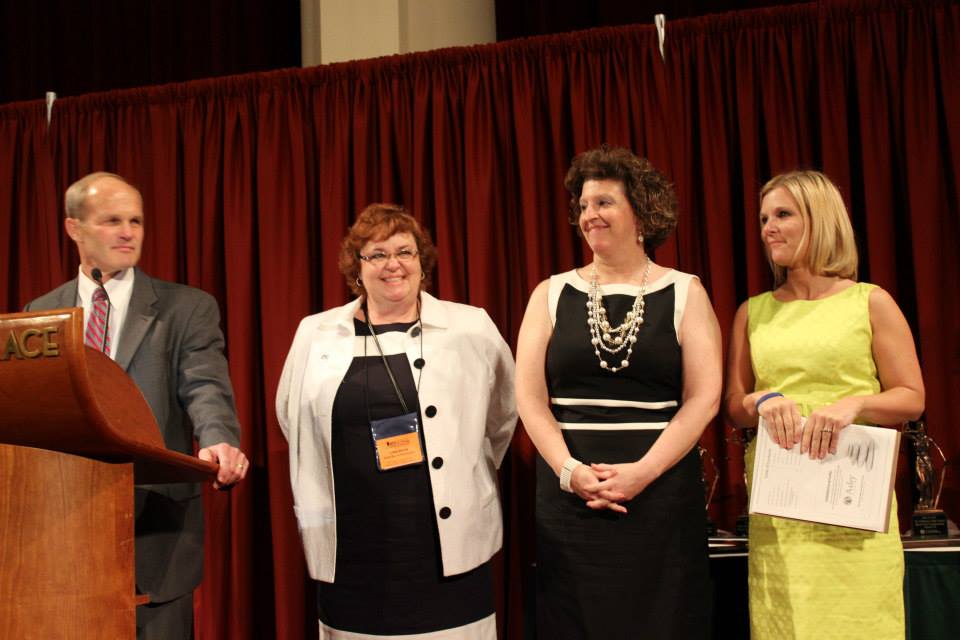 Congratulations on a job well done to the 2014 National Host Committee (l to r):  Kevin Lonergan, Wisconsin Host Committee Executive Committee Chair; Lisa Roys, State Bar of Wisconsin Public Affairs Director; Carol Chapa, State Bar of Wisconsin Public Affairs Assistant; Katie Wilcox, 2014 Host Director and State Bar of Wisconsin Public Education Manager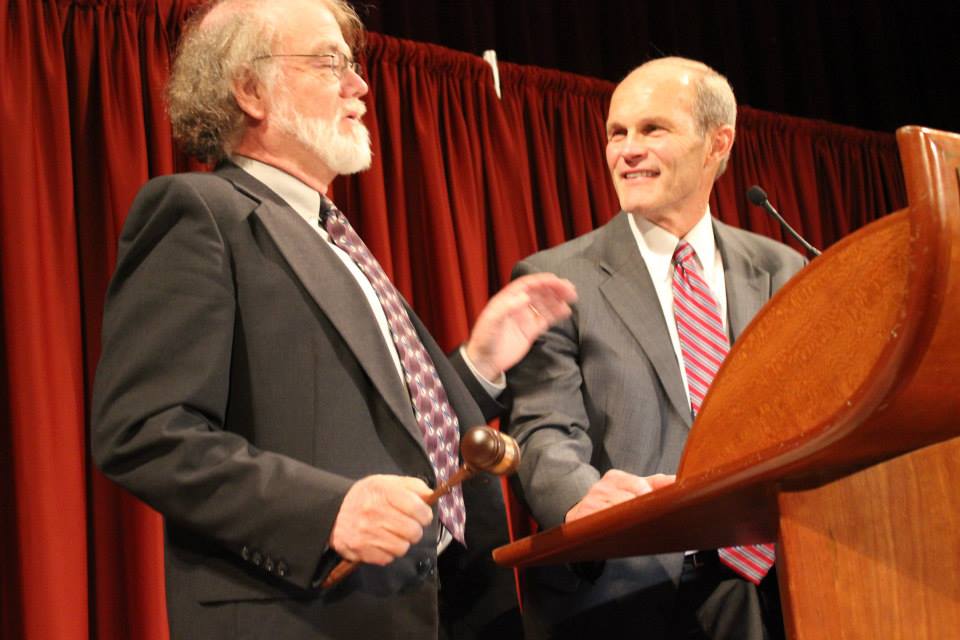 Kevin Lonergan, Wisconsin Host Committee Executive Committee Chair (r) passes the host gavel to Gordon Widenhouse, 2015 Host Director, Raleigh, North Carolina