Larry Bakko Professionalism and Civility Award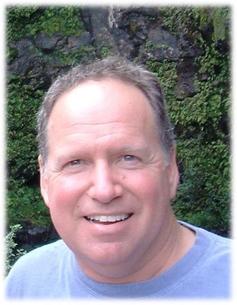 The Larry Bakko Professionalism and Civility Award is sponsored by National High School Mock Trial Championship, Inc., and was created to highlight the importance of professionalism among teams participating in the National Championship while honoring Larry Bakko's passion and dedication for Mock Trial.  Larry Bakko was affectionately known as the scoring and power matching "guru".  He lost a long and courageous battle with cancer on May 13, 2013, at the age of 57.  
Teams may not campaign for this award.  When discussing this award with students, it is hoped that coaches will emphasize the importance of professional behavior inside and outside the courtroom throughout the competition. The discussion of this award will provide teams with an excellent opportunity to review the Code of Ethical Conduct and the Rules of the Competition that deal with ethics and decorum.  Discussions about this award will provide coaches the opportunity to discuss the high standards of professionalism attorneys are held to as members of the Bar.
 The qualities that teams nominated for the award must demonstrate inside and outside the courtroom include:
A professional demeanor

Civility

Integrity

Honesty

Fair play

Respect for competition

Respect for fellow competitors

Respect for volunteers and all associated with the program inside and outside the courtroom throughout the competition
Each team must submit one team ballot nominating another team for the Professionalism Award.  A team may not nominate itself.    A team may nominate another team that they competed against in one of their rounds, or not, as it sees fit.  The NHSMTC Board of Directors will not recommend a particular process by which each team determines their nomination, but suggests that coaches take student input into account when completing the nomination ballot.  How a team reaches the decision to nominate another team for this award is completely within the purview of that team.  A copy of the team nomination ballot can be found here.
2014:  Moanalua High School, Hawaii
2015:  Xavier High School, Wisconsin
2016:  Dixie Heights High School, Kentucky
2017: Notre Dame High School, Inc., Guam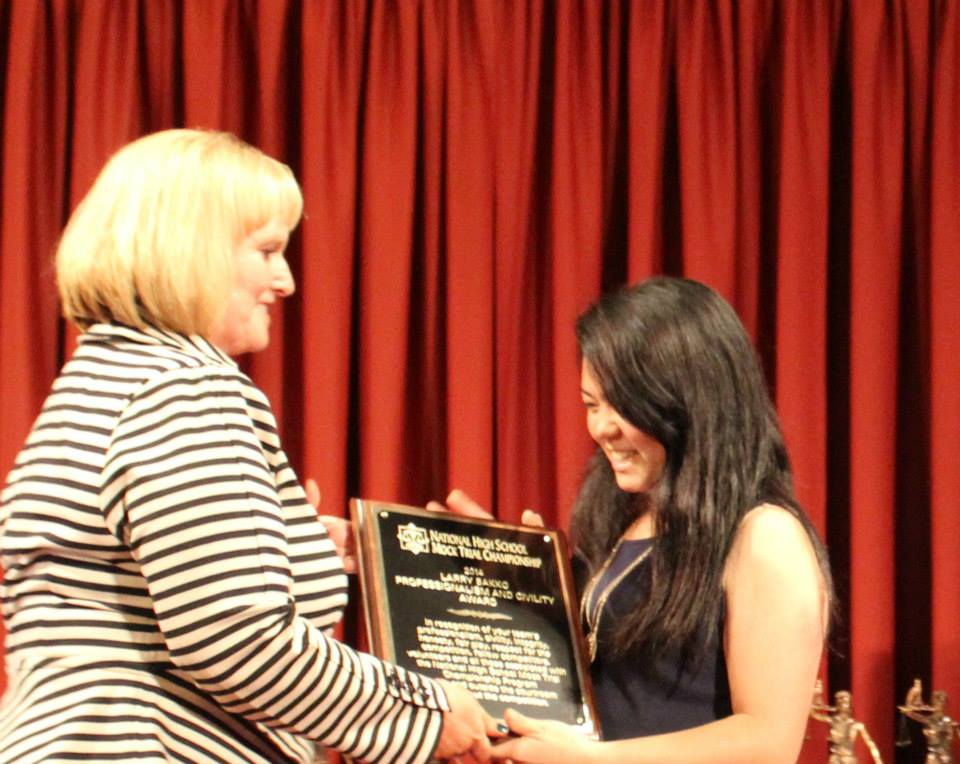 Dee Runaas (l) presents the inaugural Larry Bakko Professionalism and Civility Award to Moanalua High School, Hawaii