Justice Franchini Golden Gavel Award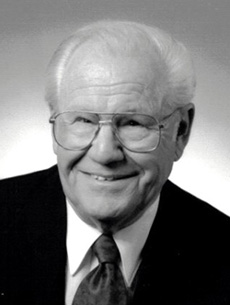 At the Championship Awards on May 8, 2010, the Golden Gavel Award was renamed the Justice Gene Franchini Golden Gavel Award in honor of retired New Mexico Supreme Court Chief Justice Gene Franchini, who recently passed away. Justice Franchini was a long-time and avid supporter of law-related education and mock trial in particular. We miss him, and we honor him by keeping alive his many memorable stories, and his contagious sparks of humor and energy.
Justice Gene E. Franchini attended Loyola University in New Orleans for two years and went on to receive his BBA from the University of New Mexico. He earned his JD from Georgetown University and his LLM from the University of Virginia. He was a Staff Judge Advocate of the New Mexico Air National Guard. He served as both a trial and an appellate judge over a career spanning decades, and earned a reputation among his peers as a highly-principled man, who truly loved the law. His unfailing passion for helping young people learn about his favorite subject led him to serve each year as a judge in regional, state and national mock trial competitions, and the admiration and respect he garnered from the students whose lives he touched cannot be overstated.
The Justice passed away suddenly in November of 2009 during an address to the first year class at the University of New Mexico School of Law. He was a remarkable man whose generous spirit and ready humor touched all those around him. He is deeply missed, and we will remember him always.
The Justice Gene Franchini Golden Gavel Award recognizes any adult individual who has demonstrated exemplary dedication and commitment to the goals and ideals of the national high school mock trial program. Nominations and supporting documentation for this award can be submitted by March 1 of each year, and are evaluated based on the nominee's length of service/participation in the national mock trial championships; the extent of that participation; the importance or significance of the nominee's contribution/s; and how these qualifications help to further the goals and mission of the NHSMTC.  Nominations can be supported by up to five letters of support and will be considered for two years after submission.
2002: Judy Yarbro, TX
2003: Hon. George Carley, GA
               Dee Runaas, WI
2004: Hon. Gene Franchini, NM
2005: Larry Bakko, WI
2006: Hon. Marc Westbrook, SC (posthumously)
              Kathy Vick-Martini, WI
2008: Hon. Robert Kinney, WI
               Steve Miller, TX
2012: Anthony Gonzales, NM
2014: John Wheeler, IA
               Hon. Lyle Strom, NE
               Hon. James Dehn, MN
2015: Michelle Giger, NM
2016: Hon. Dewain Fox, AZ
2017: Doris Huffman, NE
              Francis "Pete" Jones, DE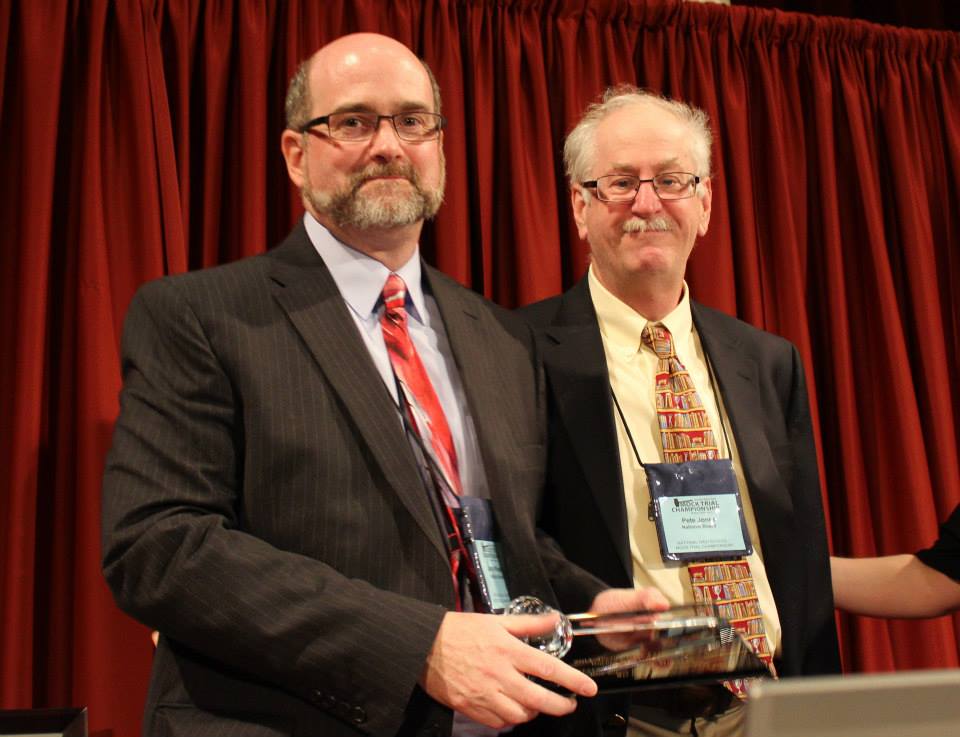 Pete Jones (r) presents Golden Gavel Award to John Wheeler (2014)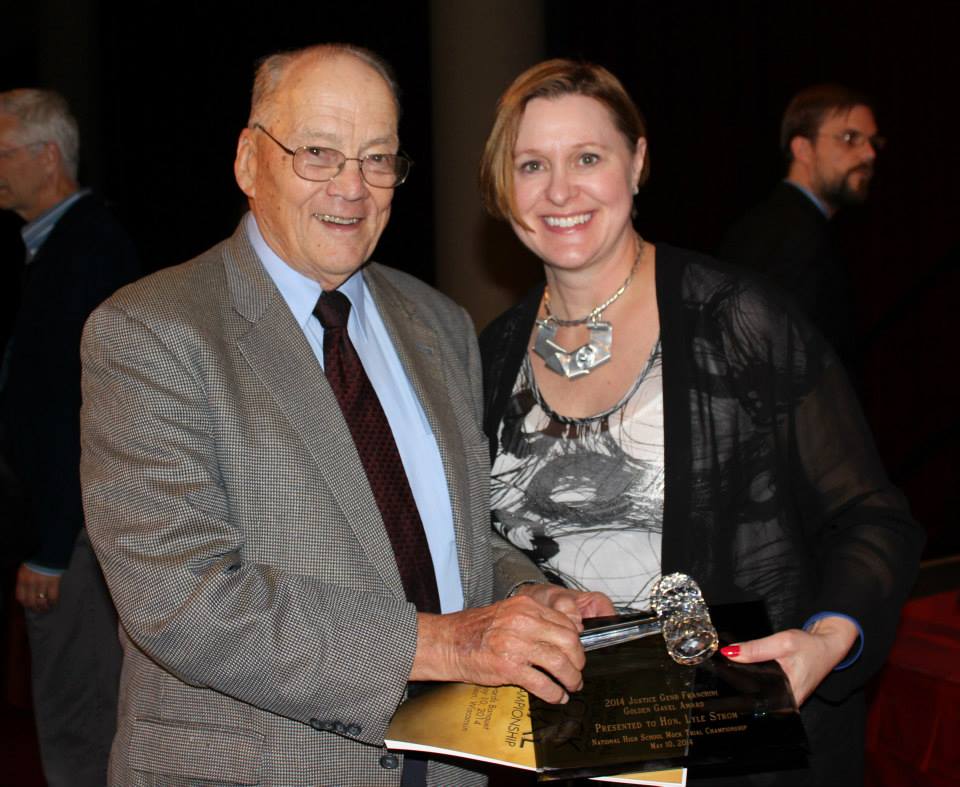 Doris Huffman (r) presents Golden Gavel Award to Hon. Lyle Strom (2014)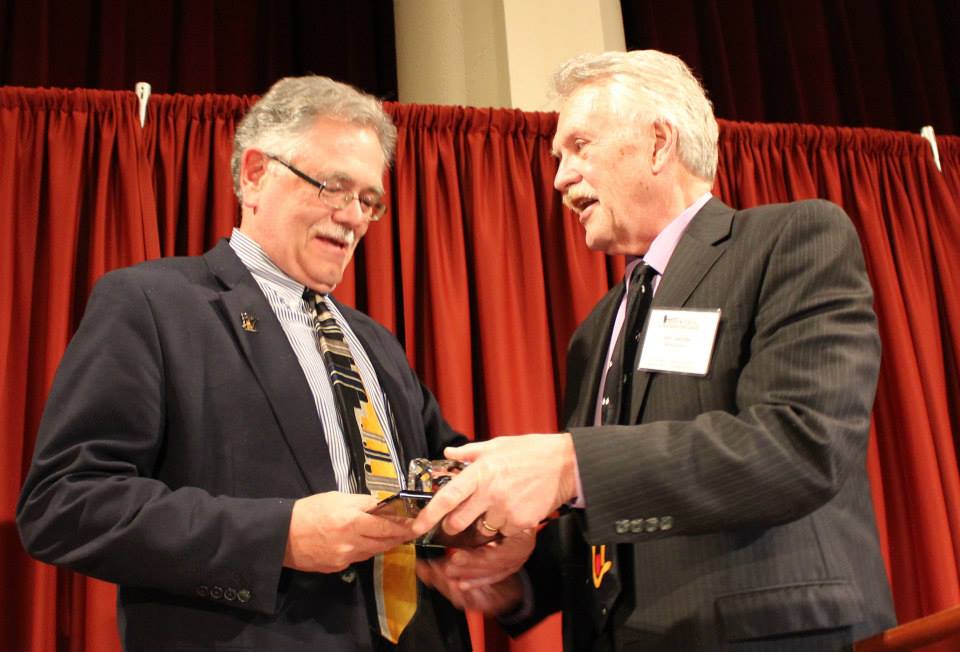 Jim Jacobi (r) presents Golden Gavel Award to Hon. James Dehn (2014)